Rob's MTB Races and Training Rides in thar PMB Hills
Number of images: 7
Created on: Mon Mar 5 21:39:49 SAST 2012
---
When I first took Bruce's bike out for a ride several years ago, I simply rode from Park View down to the McCarthy traffic lights and back again. I kept this up and eventually managed to do it in less than 18 minutes, a personal goal I had set for myself. Then I decided to accompany Bruce to the Karkloof Classic and enter the 20 km race. To get fit I started to ride route 1 a couple of times a week. Then last year I decided to do the 2011 Shova and completed my training my doing two laps of route 2 a couple of times and end with a three lap ride.
When I entered the Argus Cycle Tour, I thought I best use some additional routes to improve my stamina and climbing capability. The remaining routes are the result of that.
Unfortunately I now have to many paths and it is all rather confusing. Aplogies for that. I will probably redo the route maps such that each contains the map only shows the relevant path, and of course profile.
---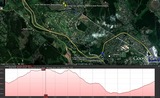 trainingride01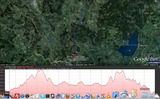 trainingride02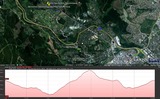 trainingride03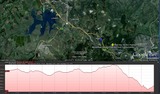 trainingride04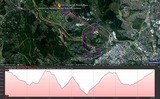 trainingride05
Baynesfield2TownBush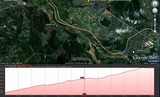 yettoberidden01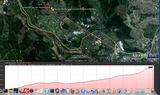 yettoberidden02
---
Profiles of some 100 km races ridden
---
100+ km races to be ridden
Amashova Durban Classic 2012 - 14 October 2012
Momentum 94.7 Cycle Challenge - 18 November 2012 - 2010 Route and Profile
---
Rob Dempster

[email protected]
If you have any comments, corrections, suggestions or plain criticism, I would appreciate it if you would communicate the same to me.
---