Town Bush Road : A Pictorial Pavement Story
Told as a supplement to my tribute to Councillor Dave Ward
Number of images: 28
Created on: Wed Nov 7 10:05:22 SAST 2012
---
After I had a back operation in 2007, I started to go for short evening rides on my son's Mountain Bike. These rides took me from our home at the top end of Town Bush Road (TBR), down to the robots (traffic lights) at the intersection of TBR and McCarthy Drive.
When I subsequently retired at the end of 2009, I decide to cycle more seriously (maning further). So on 1 Jan 2010 I found myself down at the bottom of TBR at the circle.
As I had become somewhat disturbed by the degradation that was taking place along TBR, I took my compact camera with me, as I wanted to put together a photographic record of some of the things that concerned me. So as I rode back up the hill, I took the following photographs.
Since that day, I regularly cycle up TBR, and the situation has not improved. Whereas most of my concerns up until recently were related to the roadside, they now include the road. Potholes have appeared previously, but they were usually repaired before they became a problem. Now one has to literally watch the road as well as the traffic. The traffic needless to say, has increased markedly in recent times with the rapid expansion in the area in terms of the new complexes that have been built. Recent improvements to the Cascades Shopping Center has also attracted more traffic.
These developments, together with the recently built Virgin Active Complex, and the two new office block developments, are in my opinion going to exacerbate the TBR traffic problem. I say opinion, as I recently attended the public Environmental Impact Assessment presentation at All Saint's Church, and was assured that TBR as it was, was adequate. All that needed to be done, was to make some adjustments to the traffic lights at the TBR / McCarthy Drive intersection. Eish!
Most of the photographs will speak for themselves. Where they don't, I would then hope that the somewhat cryptic file names associated with the photographs, will provide an explanation of sorts.
Some of these photographs (now tagged with an asterisk) are relevant to my 28th blog, and so I have provide an additional commentary for these photographs. This material will pop up when the mouse pointer is placed anywhere over the photograph in question.
While writing the commentary associated with the last photograph in the sequence, I google'd 'ferncliffe nature reserve pietermaritzburg', and was amazed by the variety of 'hits' returned. This has just reminded me that I need to cycle into the city to photograph, what now seems to be the abandoned new publicity building. Another day, another blog. Eish!
---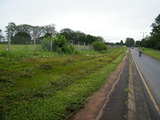 01freshlymown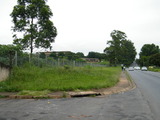 02yettobemown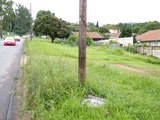 03electiondetritis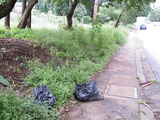 04tobecollected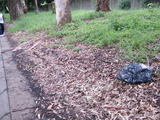 05dissapearingpavement

*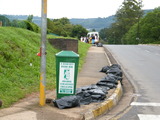 06cleancitybeginshere

*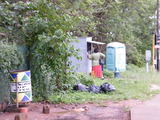 07hospitalkiosk

*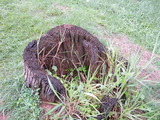 08stumped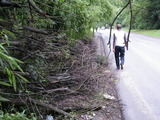 09bottomhalf

*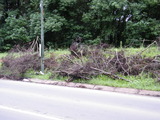 10tophalf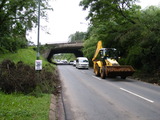 11nopedestrian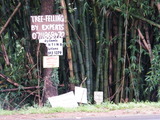 12tradeandindustry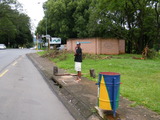 13fallenacaia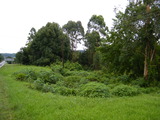 14lushaliens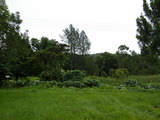 15morningglory
16wetlandsanctuary

*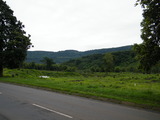 17fcctrees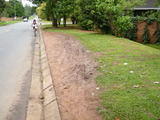 18proposedtaxistop

*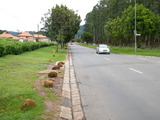 19thwatedtaxistop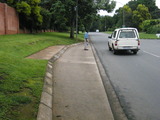 20actualtaxistop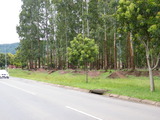 21bigair

*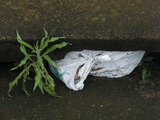 22drain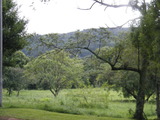 23oakparkpark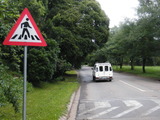 24misnomer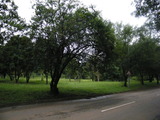 25oakparkpark

*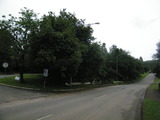 26falsebush
27falsebush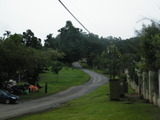 28beforethebush
Takes a while to load, but then proceeds quite smoothly. Looses image aspect ratio for portrait images i.e., squashes them.
---
If you have any comments, corrections, suggestions or plain criticism, I would appreciate it if you would communicate the same to me.
---
---