Town Bush Road : Dave's Dismay
My tribute to Councillor Dave Ryder
Number of images: 9
Created on: Wed Nov 7 21:15:24 SAST 2012
---
As was mentioned on the previous page, these photographs are more recent and besides depicting the current unfortunate state of Councillor Ryder's pedestrian barrier, they also represent aspects of the road, pavement and verge that concern me.
---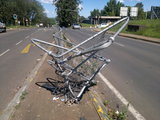 davesdismay

*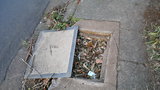 displaced

*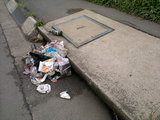 draintrash

*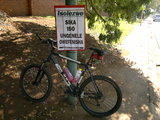 legalsign

*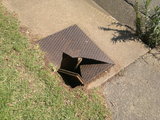 manhole01

*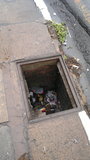 manhole03

*
townbush01

*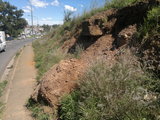 townbush02

*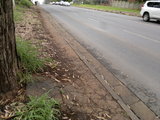 walkgumedup

*

At the risk of repeating myself, they say that a picture is worth a thousand words. Once again some of these photographs are certainly not the best and they may also seem to be rather arbitrary. That not withstanding, I hope you will be able to agree that they continue to paint the picture, even if this is now sounding like it is a gripe session. Well maybe it is, but the situation they depict is very real, and one that should concern all of us who reside in Pietermaritzburg / Msunduzi!

Takes a while to load, but then proceeds quite smoothly. Looses image aspect ratio for portrait images i.e., squashes them.
---
If you have any comments, corrections, suggestions or plain criticism, I would appreciate it if you would communicate the same to me.
---
---